Xiaomi/Redmi, Samsung, HTC, Sony, Lenovo, Motorola, LG, Vivo phones are fully compatible with Onespy. We also provide HD Call Recording for Samsung Galaxy S10, Galaxy S9, Galaxy S8 and many other Android Phones with upto OS 9 (without rooting). Remote installation service for Vivo phones now available.
Undeletable Software – ELITE Package
---
ONESPY is the only phone monitoring application which has the non-deletable set up to guarantee a consistent flow of monitored information. The software works in the background and remains inconspicuous.
ELITE
PRIME features + non-deletable (does not remove on factory reset).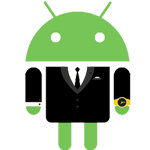 Required: Physical access to the target android phone.
Note: Only compatible with Samsung phones. Pricing for SAMSUNG S8, S8+, S9 and S9+ will cost you more than what's mentioned here.
Every phone has options such as format, factory data reset, manual reset etc. The Elite package of ONESPY ensures that the spy applications keeps working even if the target device has been manually reset numerous times. It is like a stubborn stain that won't wash off no matter what kind of detergent you use.
With the elite-feature of ONESPY you will be given access to any kind of information that you want no matter what changes in settings are made on the target device. Even after a complete factory reset, ONESPY application will start delivering data and information as soon as the device is turned on and is connected to the internet.
The procedure of installing the elite-package of ONESPY is a complex one and in order to get the best out of it, you'd have to bring the android phone to our office and have the software installed on it. You can also order a new phone directly from us with the ONESPY application pre-installed on it. It is only the elite-package which requires your desired device's presence in our company so the trained technicians can install the software on the device. Other plans of ONESPY phone spy app can be availed sitting at home anywhere in the world.