The purpose of a call tracker app
---
Android call tracker is one of the rudimentary features of ONESPY that compounds all of your call spy necessities into an easy-to-use and efficient technological application.

Through this call tracker app you can easily monitor calls and access information such as:
Details of all people (including mobile/telephone number and contact name) that have indulged in any sort of calling activity through the target device.
The call duration, date and time of whatever calls that have been received, made and missed.
Easy to download monitored data.
Discrete access to all the call logs on the target android device.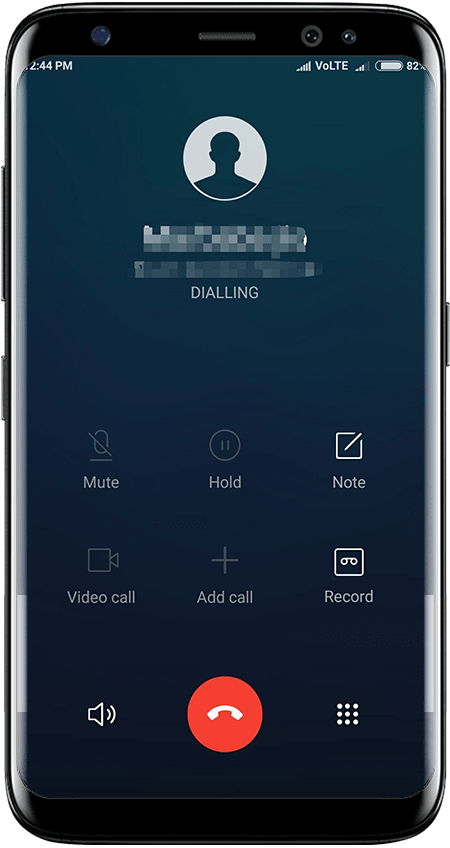 Additional Perks of Using ONESPY's Call Tracker
---
Due to the high number of irrelevant calls that most of us receive these days, it becomes hard to differentiate between calls that are meaningful, calls that are entirely useless and other calls that are simply annoying. An android call tracker can assist you in deciding which calls to pick, ignore or block.
An overwhelming amount of fraudulent sales, scams and threats are being carried out everyday through cell phones over calls. A call tracker app for android is an efficient tool that will help you deal with these calls in an effective manner.
Through this app that lets you spy phone calls, you can monitor your kid's cell phone and know for sure whether they are being bullied or bothered by someone over calls. You can also prevent your old parents or grandparents from getting involved into any deceitful purchases. ONESPY is one of the best spy calls app for android devices as it provides uninterrupted information at the most affordable prices in the market.
More prominent features offered by ONESPY Call Tracker App
---
Hidden Call Recorder- ONESPY spy app comes with a hidden call recorder that provides you with recordings of every phone call that occurs on the target phone. The conversation recording are double-sided, which means that you can hear both parties clearly. This feature consumes minimal data and is very effective.


Excellent Customer Care Support- At ONESPY, our customers are highly valued. Hence, the company provides all day chat support. Technical issues and any kind of problems that you face will be taken care of over phone calls in a swift and effective manner.


Spy photos- Images, Audio files and other multimedia files are a great way to track the cell phone of any android user. ONESPY gives you access to all of the mentioned bouquet of features with the click of one button.


Skype Messenger Spy- The process to monitor all Skype conversations including multimedia files transferred over the devices got way simpler with ONESPY cell phone spy app.


WhatsApp Messenger Spy– With WhatsApp spy you can easily access all text messages and multimedia messages like images and Gif files that have been exchanged through WhatsApp messenger.


Hike Messenger Tracking- A popular social media app Hike is available to users globally. This app can be used for sharing texts and photos. ONESPY call tracker App can be used to spy all Hike chats.


Location Tracker- ONESPY cell phone spy informs you about the live location of the target android smartphone.


E-mail messenger spying- Yahoo Mail, Outlook Mail and Gmail are the most popular ways of formal communication across the globe. People use these email services to share various kinds of emails including spams. You can keep your family secure with the help of ONESPY mobile spy app to keep yourself away from all threats.


How To Get ONESPY?
---
In order to avail the benefits of ONESPY, all you need to do is visit ONESPY website. You can browse through the different topics mentioned on the site to get a rough idea of how the application works
If your cell phone is listed among the compatible devices, you can go to the 'buy now' section and choose a plan that suits your needs. After making the purchase you can simply download and install the ONESPY app on the desired device. The entire process will take around 5 minutes and then you're all set. Uninterrupted monitoring information can be accessed through a unique username and password that the company will provide to you. You can access this information on a smartphone or a PC/laptop. The information will be made accessible to you and you only.
We wish you all the best. Happy spying!